About Us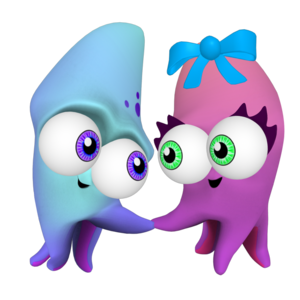 Squink Games
has been involved in creating kids' games one way or another since 2007. We know that every child learns differently and believe that learning should be fun! Extensive research into cognitive milestones, as well as working closely with teachers, parents, and children help us to deliver a quality, age-appropriate, fun learning experience that inspires kids' minds to grow and learn!
Created to focus solely on educational entertainment for kids,
Squink Games
brings together a team of two with a passion for quality, creativity, and fun, in addition to equally passionate consultants and contractors. We've worked on games for PC, Facebook, and mobile devices, and have a combined experience of over 22 years in the games industry and over 35 combined years of early education and child-rearing.
Interested in having an app made? Contact us at
info@squinkgames.com
or reach out to us on our
Contact page
.
Please take a moment to learn about our team.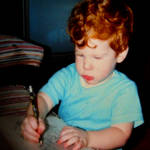 Artist, Programmer, Designer, Founder
Erik
has always been an artist (his mom still has pictures he drew as a toddler!), with dreams of working with Kermit, Oscar the Grouch, and the Animaniacs. A driven, veteran artist, with an amazing work ethic, Erik extended his experience beyond pencil and sketchpad with his entry into the industry working on a Mattel racing game. He has worked as an animator (both 2D and 3D), concept artist, world artist, lua/java/c# scripter, level designer, FX artist, texture artist, and character modeler for over 15 years; holding the title of Lead Animator on the triple-A MMO LEGO Universe. He has expert-level knowledge of Flash, Illustrator, Photoshop, Max, Maya, and Unity. He helped launch two MMOGs, maintained 6 different game engines, was the driving force behind a successful indie developed mobile game, and is always willing to learn something new. He excels at creating efficient pipelines and processes and looks beyond the look and feel of a game, the humor of it's characters and their animations, to it's core experience to ensure excellence. His focus is on quality, efficiency, performance, and fun!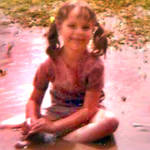 Designer, PR & Marketing, Writer, Mom
Rae's
entry into the game industry came as a surprise to her, but she has loved every moment of it! Her need for organization, drive to excel, and desire to learn saw her promoted to Associate Producer in less than 3 years on LEGO Universe. There she worked with teams of all disciplines as well as the Production and Management teams and ran a development team created to work with the LEGO fan community among other duties. From there she went to Playdom – Disney in Boulder, Colorado to work on Social Games where she quickly added Content Research, Development, and Writing to her skills; moving from scheduling and prioritizing teams to overseeing the Localization, QA, and Music experience of a successful Facebook Hidden Object Game. Additionally, LaRae has been involved with children since her teens. She's raised two amazingly bright kids, volunteered in both of their classrooms, and taught a group of ten 3-year olds for several years (and survived)! Her focus is on organization, efficiency, marketing, and the kid experience.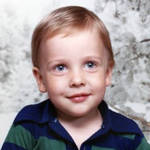 Sound Magician & New Dad!
Nate
always wanted to be a musician. Well, either a musician or a lawyer. Thankfully, he chose music! He's an established composer/sound designer who's worked on over 140 titles in the video game, internet and anime realms. Before getting into games, he was a public school music teacher in Texas. He started his career working at FUNimation Entertainment where he got to take part in some of the most well known anime properties around: Dragon Ball Z, Witch Blade, Case Closed and many others. In 2008, NetDevil hired him on as the lead audio guy for LEGO Universe and, while there, Nathan also worked on Jumpgate Evolution and Fortune Online. Since leaving NetDevil, Nathan has created and maintained his own audio company,
Madsen Studios LLC
, which continues to provide audio solutions to mobile, Facebook and PC game projects as well as providing private piano lessons to children. When he's not making noise, Nathan enjoys video games (duh!), movies, books and training with his personal trainer. He currently lives in Denver with his wife, dog and cat and brand new baby boy! For more info on Nathan and his work check out
his website!
Teacher, Educator, Writer, Mom
Crystal
has been in the Early Childhood Education field for over 20 years. She has managed large childcare centers, taught pre-school, helped write several different preschool curriculum, and mentored other early childhood educators. After a week of filling in for a sick employee in the classrom, Crystal discovered where her heart and passion truly were – with the children. She currently teaches "at risk" preschoolers in Longmont as her day job. Additionally, she publishes and edits a weekly, on-line parenting newsletter called
Macaroni Kid
based in Longmont/Frederick, Colorado. Macaroni Kid is a great resource for parents of kids all ages; full of crafts, recipes, parenting tips, and a calendar bursting with all the fun things for kids to do in the Longmont area. With Macaroni Kid, Crystal gets to combine her love of kids and writing all in one place! In her remaining spare time, Crystal raises two amazing boys. They definitely keep her on her toes! She also likes to read, do yoga, run (slowly and very ungracefully) and spend time with her friends and family.
Members of: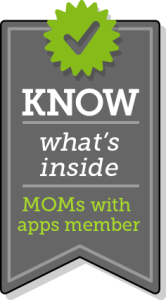 Our
Privacy Policy
Other Links